Les' Copaque Sdn. Bhd. was established on the 13th of December 2005 and now it is known as LC Flava Sdn. Bhd. It is a subsidiary company of Les' Copaque Production which operates businesses in the food and beverages industry.
Geng's Corner is the first restaurant that was opened under LC Flava Sdn. Bhd. It is located at Section 13, Shah Alam right across the parent company which is Les Copaque Production Sdn. Bhd. Our restaurant's location is strategic and is in close proximity to the Federal Highway.
The restaurant's name is based on the first 3D animation film produced by Les' Copaque Production Sdn Bhd which is 'Geng: Penggembaran Bermula". The atmosphere of the restaurant is filled with murals of the famous cartoon characters Upin & Ipin. This is one of the attractions to give the children a sense of excitement when they step into the restaurant. This is a way for our restaurant to make visitors feel that they have stepped Into the world of Upin & Ipin, similar to watching the animated series on television.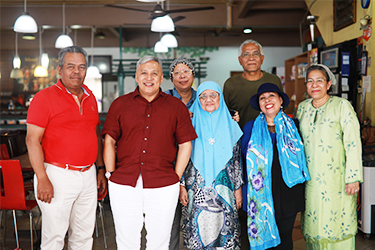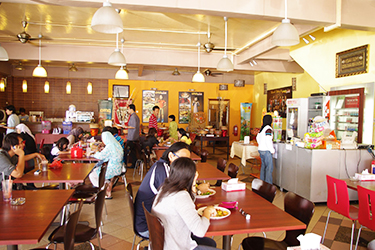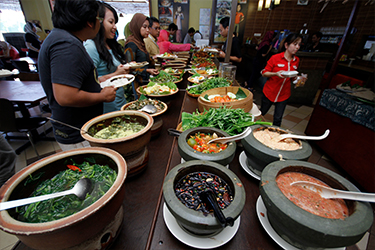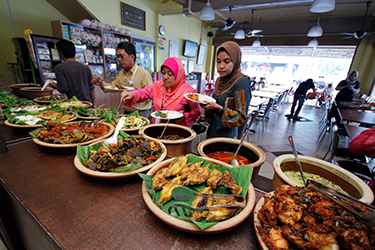 Geng's Corner offers a variety of food from traditional Malay food to Thai-style home cooked meals. Besides that, the famous Ipin Fried Chicken is also available at the restaurant. Also, we offer our signature dish, which is our special rotisserie chicken featured in one of the episodes in the 'Upin & Ipin' series. The signature dish is presented with a special sauce for customers to enjoy. Geng's Corner also offers fun packages for birthday parties and catering events.
The birthday party packages will include exclusive party goodies with different themes to choose from, based on the different animated series produced by Les' Copaque Production Sdn Bhd. The latest project from our company is the "Upin & Ipin Event Space", located in Seksyen 7 of Shah Alam. It offers a comfortable and exclusive venue for families that want to organise birthday celebrations for their kids. Our catering packages will include this event space, which will make them affordable for our customers.
Operation Time :
Monday – Sunday
8.00am – 11.00pm

TELEPHONE

ADDRESS
No. 2, Jalan Boling Padang G13/G,
Seksyen 13, 40100, Shah Alam,
Selangor